First steps towards the current development of HB Design where made more then 30 years ago, in Vienna. The initial works had a strong artistic focus, based on an individual approach that was not constrained by the pragmatic considerations of traditional architecture.
Creativity and aesthetics have always been at the heart of our work, but, at the same time, our design concepts never lacked realism.
An architecture concept is meant to captivate the eye, but, in the end, become a practical, cost efficient, solid building.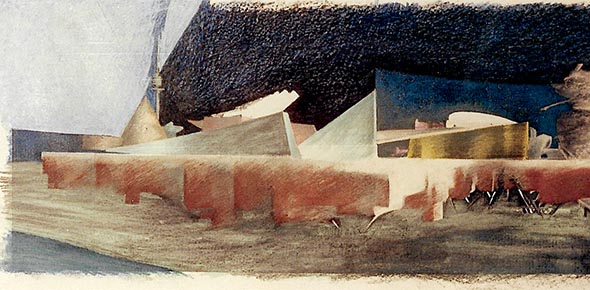 HB DESIGN was founded in 2005, following a constant growth in business. The office is now structured in seven major teams that gather together around 50 senior and junior architects.
Today, HB DESIGN holds a portfolio of top real estate clients, such as NEPI Rockcastle, Prime Kapital, Auchan, Real4You, PAB, ECE Projektmanagement, NHR Group etc.
The company has a vast experience in designing shopping malls, entertainment facilities, cinema theatres, retail parks, residential projects, logistic buildings, hypermarkets, office buildings, industrial structures, both locally and across Central Europe.
HB DESIGN developed the design for numerous projects, such as: Mega Mall Bucharest, Shopping City Timișoara, City Park Mall Constanța, Vulcan Value Centre Bucharest, Shopping City Râmnicu Vâlcea, Shopping City Deva, Shopping City Galați, Shopping City Târgu-Mureș, Moldova Mall Iași, Dâmbovița Mall Târgoviște, Roman Value Centre, Focșani Value Centre, Slobozia Value Centre, Baia Mare Value Centre, Promenada Mall Novi Sad Serbia, Shopping City Plovdiv Bulgaria, Korzo Prievidza Slovakia, Residential Complex Timișoara, Residential Complex Satu-Mare, Residential Complex Dorobanți Bucharest, Multifunctional Complex Victoriei  Bucharest etc.
Since establishment, HB DESIGN managed more than 2,4 million sqm of real estate and investments of over 1,2 billion euros.
HB DESIGN strives not to be like any other architectural office on the market – when we engage in a new project, we take the responsibility of a strategic partner, nurturing long-term partnerships with our clients. We ensure technical and legal support and we adopt an active role in the construction development, till the completion of the project.
In a constantly changing world, we don't.